Mumbai city contributes about the one-third of the country's industrial output.This city accounts for 14% of India's total income tax collections and 37% of the corporate tax collections. There are regular flood of people who move in and out of Mumbai regularly. There are a lot of options in Mumbai and recreational centers to cater the tourists both corporate and personal.
Previously, a major part of the city's economy was from Textile mills, but later wide range of commerce inclusive of Engineering, leather, entertainment, gems, jewelry, financial services and Information Technology emerged. The two main stock exchange markets BSE and NSE with the market regulator SEBI have their central offices in Mumbai.
There are more than 30 TrustedStay properties in Mumbai spanning almost all the important places of the city. Unwinding from long tiring hours of work in a homely atmosphere with kind and friendly staff is the highlight of each TrustedStay apartment. With all the basic amenities ranging from morning newspaper, housekeeping, security, internet to extra mattress, air-conditioner and parking available.
With bustling activities, pooled with diverse people, highly-spirited and brilliant night-life, Mumbai, as they say, never gets time to sleep.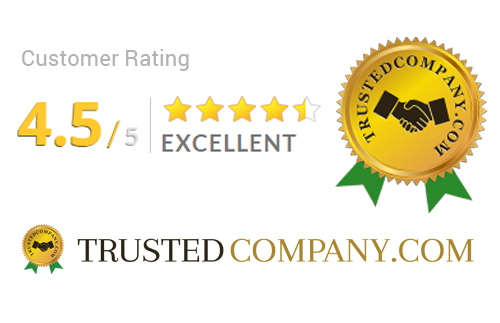 A quarter of India's industrial output comes from Mumbai. The mainstay of Mumbai's economy used to be textile mills. But in the later years the city has gradually diversified into engineering, leather, entertainment, gems and jewellery, financial services, and IT. This financial powerhouse is dotted with the corporate headquarters of numerous global and local enterprises. Two main bourses of India, the BSE and NSE, the RBI, and the market regulator SEBI all have their central offices in Mumbai. Opening of the Mumbai-Pune knowledge corridor has acted as a catalyst to beef up Mumbai's IT muscle.
Mumbai's Chhatrapati Shivaji International Airport is 30 km from the city's centre. Tropical wet and dry climate can be seen in Mumbai. Average yearly temperature in Mumbai is 27.2 °C. A suburban rail network and buses run by BEST (Brihanmumbai Electric Supply and Transport) are the two most important transport services found in Mumbai. Taxis, both air-conditioned (blue and white coloured) and non air-conditioned (black and yellow coloured) run on Mumbai's roads. Ample tourist spots are present in Mumbai to tickle your wanderlust. Notable places those should not be missed in Mumbai are Gateway of India, Marine Drive, Chhatrapati Shivaji Terminus, Juhu Beach, Crawford Market, Haji Ali, Chowpatty Beach, Nehru Science Centre, Siddhivinayak Temple, and Bandra-Worli Sea Link.