Situated in the east coastal part of the peninsular India, Chennai is the seat of all the technological, cultural, economical growth of South India. Since it is a fast growing metropolitan city, it has an increasing expatriate population. It is also acclaimed as one of the most visited city in India by foreign travelers. It also attracts a large number of medical travelers. The city is well-connected by all means of public transport. The city houses many important contributions in automobile, hardware manufacturing, information technology, software BPO, financial services and health care. The major part of the country's operations in the automobile industry is situated in and around Chennai, hence called the 'Detroit of India'.
The serviced apartments are an ideal option for those who wish to stay for an extended period of time. A large living room, freedom to move, fully equipped kitchen, Air-conditioned rooms with all basic amenities are some of the highlights of staying in a ideal stay option like TrustedStay apartments in Chennai. Many customized options like ordering the food from our central cook, booking single rooms out of one single unit are available.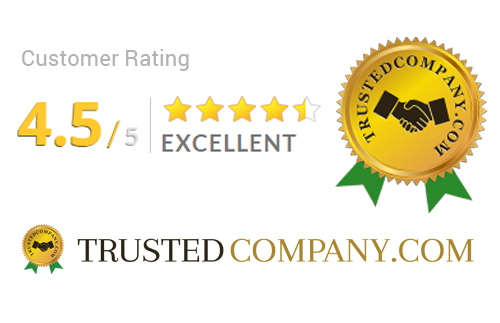 The fulcrum of Chennai's zippy growth is its automotive sector. Global auto majors run their local show from Chennai, the indisputable Detroit of India. The other sectors that have propelled Chennai's economy pick up steam include electronics hardware, healthcare and software. More than 40% of India's electronics hardware exports are sourced from Chennai. Superlative medical facilities available in Chennai are not only the best in India but the whole of south-eastern Asia. Health and wellness tourists from across the globe flock Chennai as the costs of various medical procedures are irresistibly affordable compared to western countries.
Chennai is served by Chennai International Airport located near Pallavaram at a distance of 14.5 km from the city. Round the year high humidity is the dominant climatic feature of Chennai. In summer, temperature can go up to 45°C but winter temperatures range between 19-28°C. Buses run by the state-owned transport corporations are the primary modes of transport. A massive bus terminus known as the Chennai Mofussil Bus Terminus or CMBT is located in the city. Other transport options are tourist taxis, maxi cabs, on-call metered taxis, and auto rickshaws. When in Chennai, make sure to recharge your batteries by taking a lazy stroll down the Marina Beach or immersing in the dulcet tones of Carnatic music. Some of the spots popular with travellers in Chennai are Arignar Anna zoological Park, Kapaleeshwarar Temple, Fort St. George, and Guindy National Park.